Every year, January takes us by surprise. You promise yourself it will never happen again, but somehow by mid-December, you can see the signs of the end times. By 28th Dec, you are scanning your phone for KCB M-PESA loans, and as you get drunk to usher in the New Year, you eat as much meat as you can, knowing you probably subsist on bread and sukuma wiki for the next 78 days.
For me, December is always a tough month. I have to deal with the cost of two birthdays, Christmas, New Years, hosting relatives, and back-to-school expenses, all on a single income. This January will be particularly daunting. My daughter starts high school in 2017, and while I had a rough idea of tuition fees, I didn't take into account all the extraneous costs. Uniform, school bus, text books, hair, extracurriculars … it piles up pretty fast.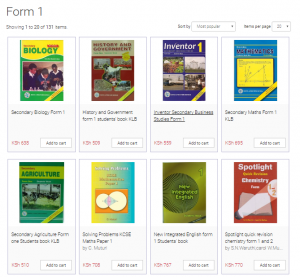 So … how do we vanquish the demon of Njaanuary? I'd like to share the formula I've used in past years, and that's to start early. I always pay school fees the month before it's due. So, for example, for the past 8 years, my daughter's school fees was roughly Ksh 30,000 per term, which is  Ksh 10,000 per month.
Most schools want fees paid by the second week of the term, but I spoke to the bursar and arranged to pay 10k in the first week of every month instead. I paid 10K on holiday months as well, to ease the burden. This way by the end of September every year, I had cleared fees for the following January. I could then use my October salary for birthdays/ hosting and my November salary for books and uniform, leaving my December salary as a comfortable cushion for Jan.
This year, between school expenses and my fridge exploding (actually, it was more of a terrifying death hiss) I've had to resort to three loans and a diet of Indomie and bread. So my New Years' Goal is to re-arrange my financial plans and investments. I've already cleared first term fees and associated costs, but my savings are down to zero and I now have loans to service, so my income needs to go up significantly.  I have three key targets.
Short-term savings for school fees. Ideally, a place I can stash the cash every month and withdraw three times a year.
Mid-term savings for university, because that shit is expensive. A four-year cache that will be emptied in 2020.
Long-term savings, because I would love to retire at 45 but will more likely be employed till 65. Either way, given inflation rates and etc. I need a nest egg of at least 50M.
The reflex response to this plan is to go into business, become an entrepreneur, or find a rich spouse. Well, I don't really have a mind for business or much of an interest in it. I've tried being a 'venture capitalist' investing in other peoples' businesses, but that doesn't always end well. And keeping a rich spouse happy is hard work!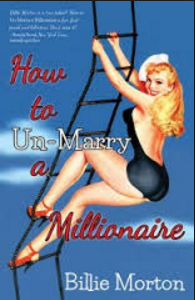 Learn the ABCs of investing at Abacus Money Academy. Join us for the introductory class and start your journey to financial success today. Check out the course outline and next intake dates on the Academy website.